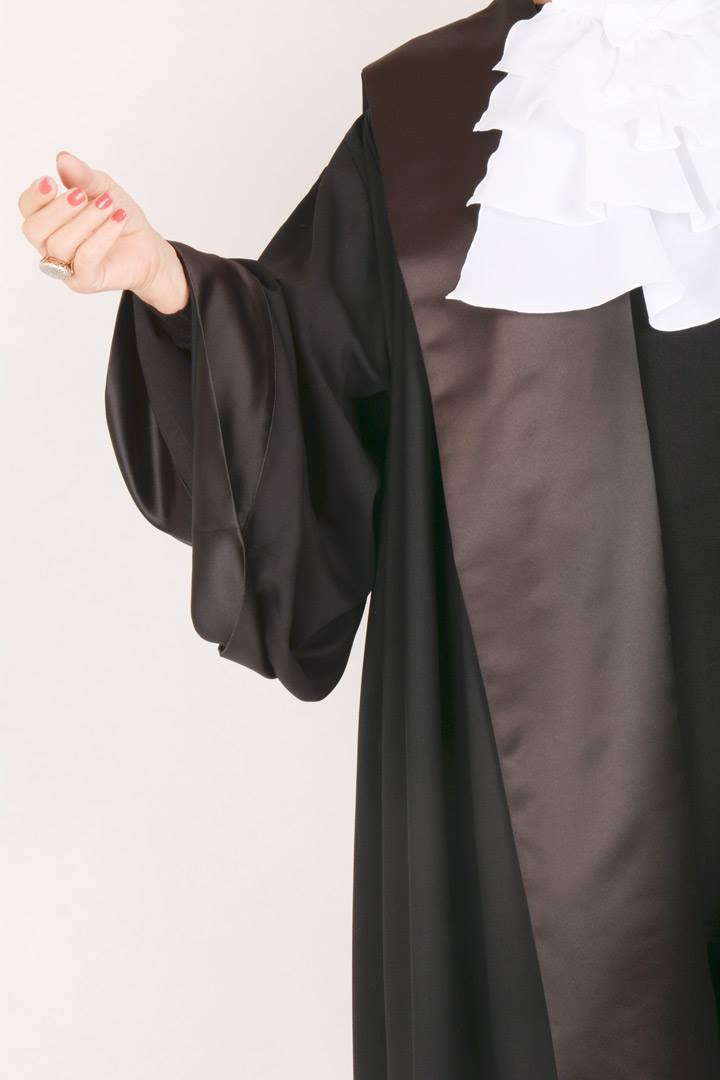 Front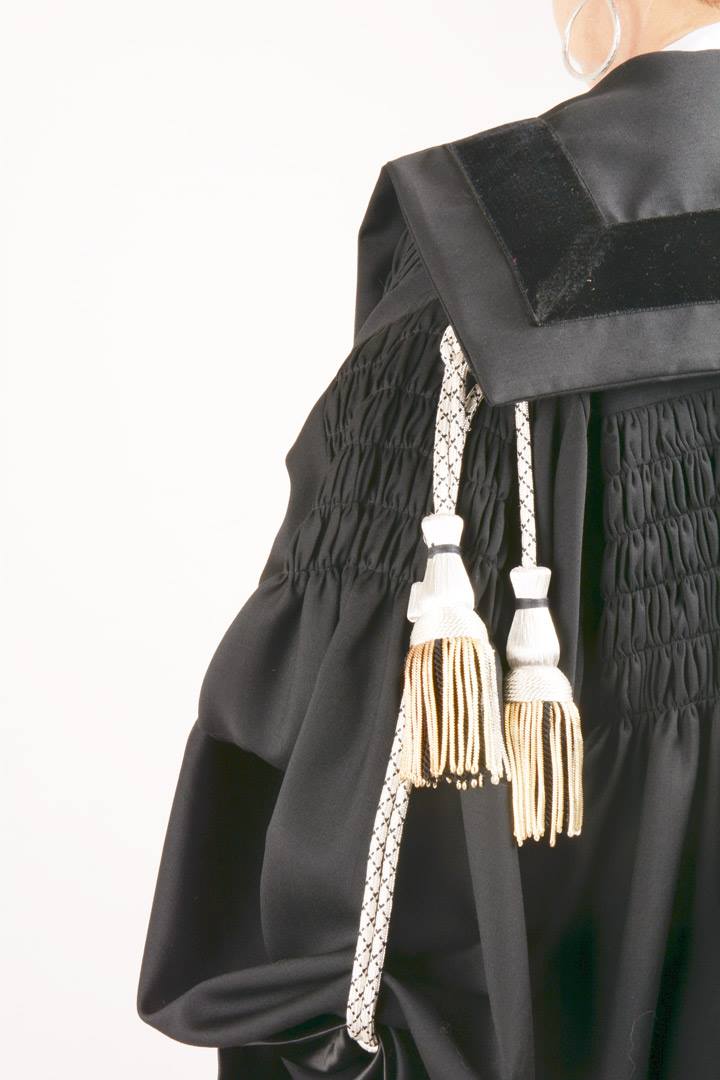 Back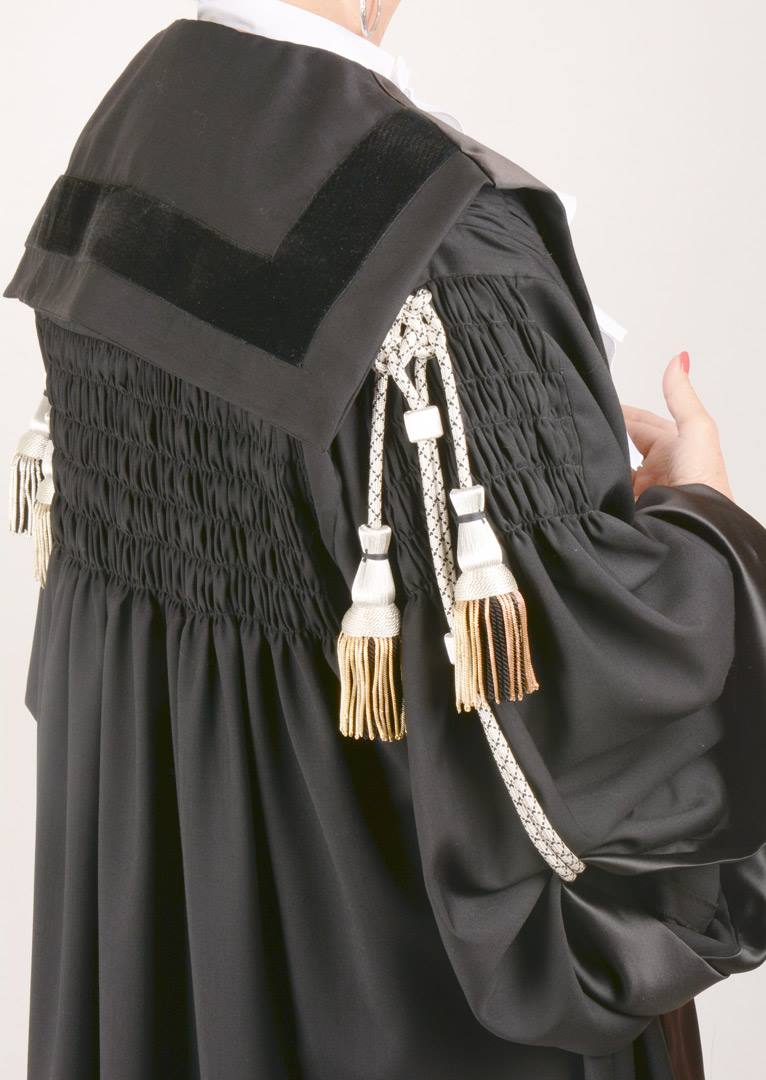 3/4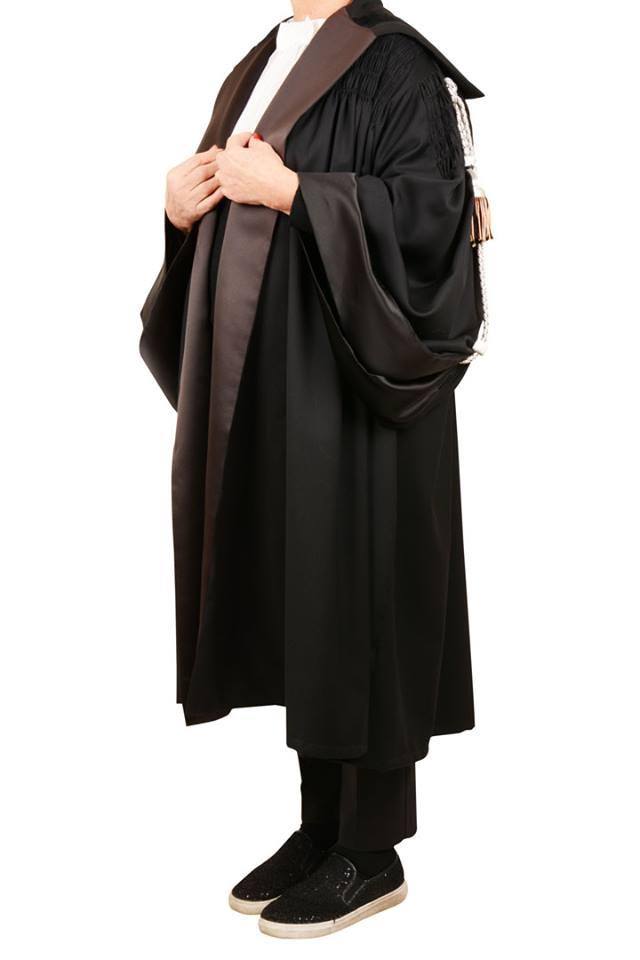 Full Picture
Lawyer Robes
Our lawyer robes are in pure wool
with honeycomb pattern,
satin collar and velvet trimmings.
The lawyer gown is available in 4 sizes:
S - length 120 - small shoulder
M - length 120 - regular shoulder
L - length 125 - regular shoulder
XL - length 130 - regular shoulder
With the purchase of the lawyer robe we offer
FREE a lawyer robe holder and written with custom
name embroidered inside the lawyer robe.
Buy online
Lawyer Bibs
We make different models of lawyer bibs,
in pure linen or polyester, with a classic shape
with folds, with lace or laces, open or closed.

Models e costs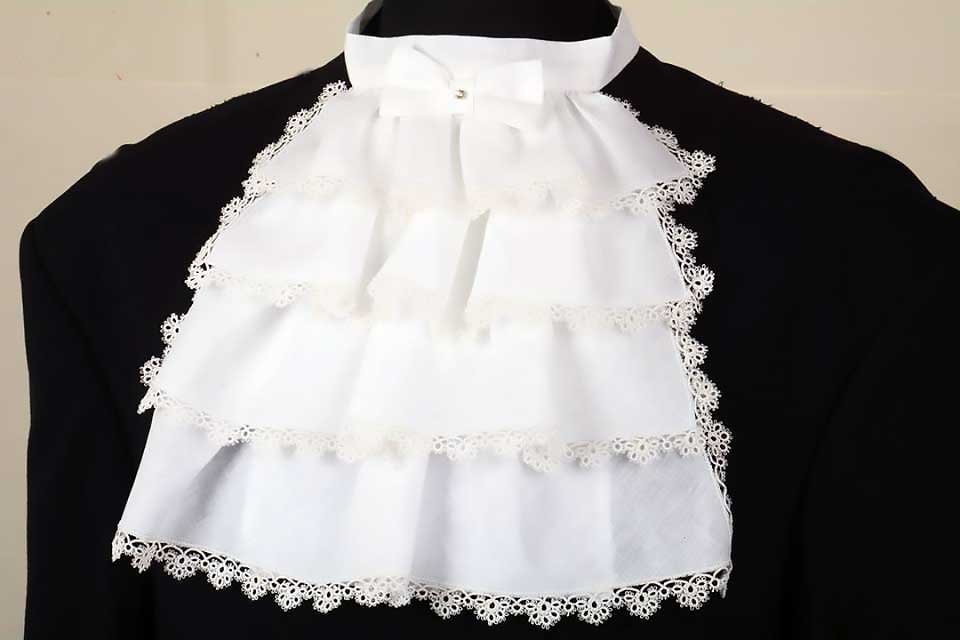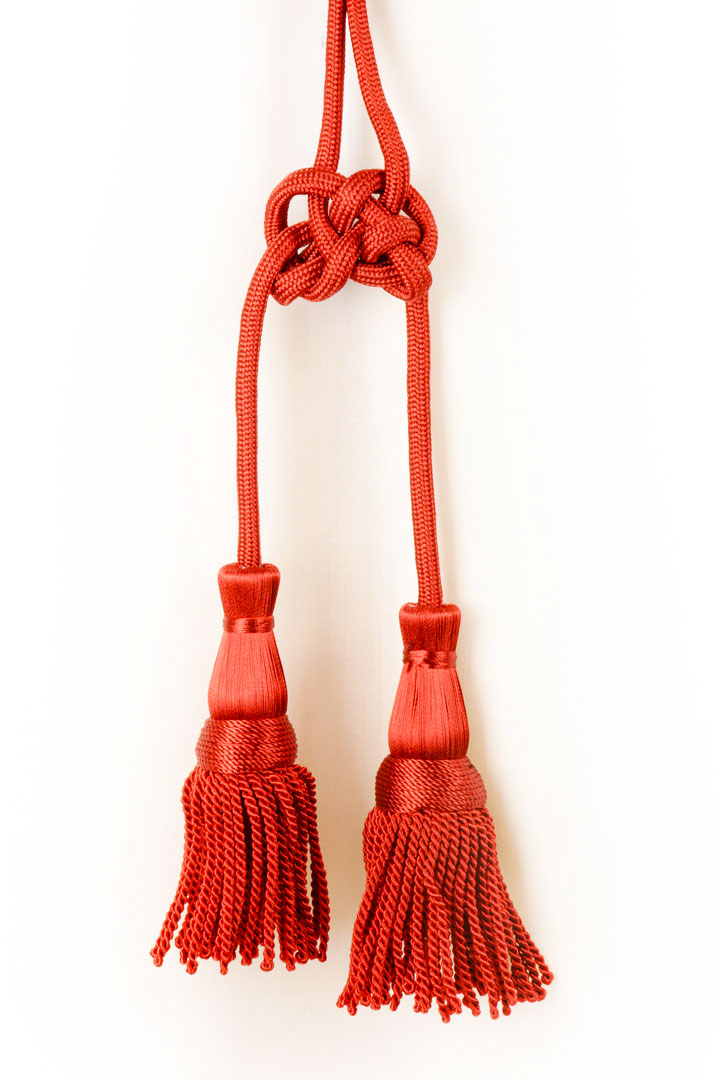 Cord Tassels
Gold, Silver or Black Cord Tassels.
For Magistrates, Lawyers - registered or
not registered in the Supreme Court,
Prosecutors and Praetors.
Models e costs