Modern and traditional Nativity Scenes
Wide selection of Nativity scenes from all over the world
In our shop you can find a large collection of modern or handcrafted nativity scenes, of various sizes and materials, from various parts of the world. We will be happy to personally show you our entire assortment of products in our shop in Treviso.
In the meantime or alternatively you can visit our online shop.
Sicilian Craft
Angela Tripi
Every statue in Angela Tripi's nativity
is characterized by a strong attention to detail.
Angela Tripi takes inspiration from the ancient
Arab world for the creation of her figures and,
by appropriately reworking the history and customs,
comes to her own personal interpretation
of the characters of the time. Every figurine
is a unique piece because each character
is entirely hand made: the faces and the
expressions are intense and dynamic,
but at the same time they are also very traditional.
The statues of the artist Angela Tripi
have completely formed bodies:
they are modeled naked and then dressed
with fabrics and small jewels. Angela Tripi
manages to give each nativity statue an
amazing realism, never seen before and
unrepeatable: no two works will ever be
the same, rending them unique.

Buy online
Take a look at the nativity scenes available in our online shop
Neapolitan Craft
Paolo Fattore
Paolo Fattore, son of art, is the artistic director
of the Ars Studio. Father Albino resumed the
tradition of the marvelous craft activity of the
creation of nativity scenes of the Neapolitan
eighteenth century. Paolo Fattore is not alone
builder of entire nativity scenes, but is also
specialized in restorations of ancient sacred statues.
Great importance is given to the costumes,
which are refined in detail and sewn by hand,
and for which ancient fabrics are used, brocades
and lace. Heads in terracotta with glass eyes,
wooden hands and feet, all painted with very
fine oil colors, mannequins in iron wire covered
with tow, with measures that vary from 20 to 60 cm.
Paolo Fattore also realizes Baby Jesus in wood
and terracotta with measures ranging from 8 to 50 cm.
Buy online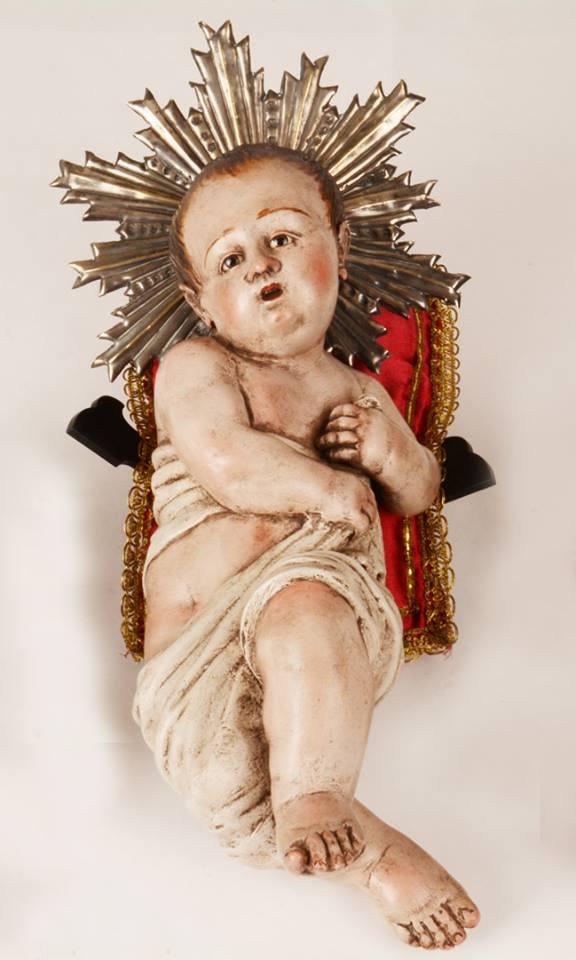 If you are interested in purchasing, you can come and visit us in our shop in Via Manin or see the items and check their availability in our online shop. For special requests you can write to our address pietrobon@pietrobon.it.